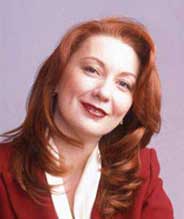 Kira Koktysh - professional with more then 25 years experience in fashion industry. Coming from the family of professional artists and architects Kira was always fascinated with creating her own things.
Her career started as a desinger for her own custom made clothes.
Dealing with different clients Kira realized thier needs not always involved just new clothes. It leads her in a direction known as Image consulting. in 1993 Kira started company CSC Image consulting.
In 2002 Kira moved to the United States.
Being passionate about color and as a person who seeks for the real essence of things Kira received Certificates In Image Consultng and Color Specialist from Fashion Institute Of Technology (NYC). She has moved to a new level of enhancing her professional abilities and effectiveness. She became a Professional Color Specialist and added Color consultations to a range of her services.
This path along with Kira's comprehensive approach and sensitivity to individual person needs put her in a position of Art Director and Co-Owner of Manhattan based company Insideoutstyle, Inc., specializing in Feng Shui Image consulting.
As Kira's interests and experience evolved she decided to start her own jewelry line.
Kira Koktysh jewelry - line inspired by symbols and folk stories from around the globe including Kira's native Urals Mountain region of Russia. Her style is a fusion of traditional organic earth elements and modern materials.
Kira holds a diploma in Image consulting and a Master Degree in Civil Engineering and Urban planning from Ural's State University, Russia, studied Art History and History of Costume in Demidov's Academy of Arts and Crafts and has Certificates in Image consulting and Color Specialist Certificate from FIT, New York.